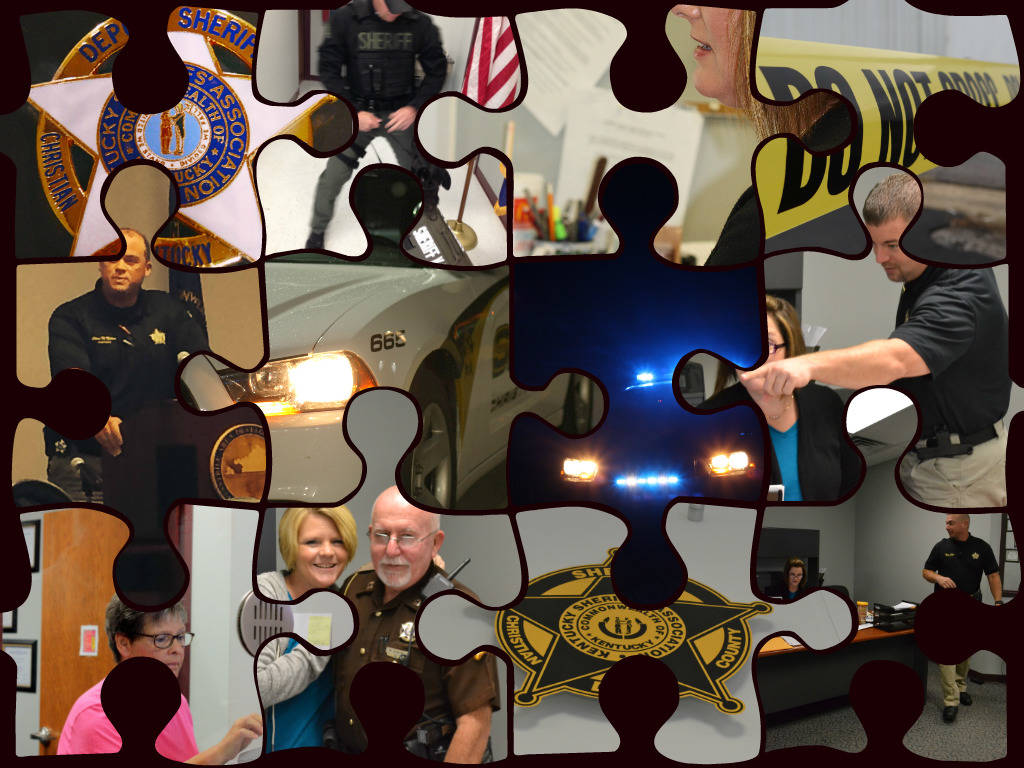 The Christian County Sheriff's Department
      The Christian County Sheriff's Office was formed on March 1st 1797 with the inception of the County Government. Initially the elected Sheriff was called the "High Sheriff", the term used in England at that time. The Sheriff's Office has evolved continuously over the years as the needs of Christian County have changed.
Currently, we are full service, 24/7 department that responds and investigates anything from accidents and simple assaults to homicides. Our jurisdiction covers an area of 724 square miles, which include many small communities where we provide service. In 2014, the Christian County Sheriff's Office responded to 23,329 calls for service. Our department is responsible for handling the payment of all property taxes for Christian County, as well as the execution of criminal and civil service.
Currently the Sheriff's Office is broken up into seven divisions: