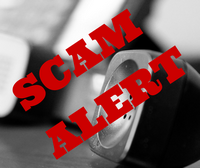 CHRISTIAN COUNTY SHERIFF'S OFFICE
PRESS RELEASE
FOR IMMEDIATE RELEASE
Date:11.20.15
Date: November 20, 2015
Incident: Death Investigation (11/19/15)
Agencies Involved: Christian County Sheriff's Office/Kentucky State Police/ Hopkinsville Police Department SWAT Team/Christian County Commonwealth Attorney

*****************************************************************************

The death investigation from yesterday which began as a vehicle fire just outside of Pembroke, Ky, continues today as agencies follow new leads as they become available. Based on information and evidence collected so far, investigators were able to obtain search warrants for two other residences here in Pembroke.
Deputies with the Christian County Sheriff's Office with assistance from the Hopkinsville Police Department SWAT team executed the search warrants on 457 S. Main Street and 458 S. Main Street without incident shortly after 2:00 pm today by clearing the houses so investigators can safely enter to search for clues that may be related to yesterdays events.
That search continues at time of this release. The evidence collected and information that led to these two specific residences is not being released at this time to preserve the integrity of the investigation.
END OF RELEASE
Chris M. Miller
Detective Captain
Public Information Officer
Christian County Sheriff's Department
270-887-4143