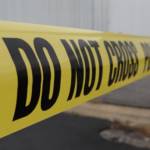 CHRISTIAN COUNTY SHERIFF'S OFFICE
PRESS RELEASE
FOR IMMEDIATE RELEASE
Date: 11.19.15
Date: November 19, 2015
Incident Type: Death Investigation
Release: UPDATE
________________________________________________________________________________
The Christian County Sheriff's Office is continuing it's investigation into the vehicle fire/ death investigation from this morning where human remains were found inside a vehicle on fire in a field around the 3000 block of Rosetown Rd. in Christian County.
Investigators were able to locate a vehicle tag from the scene which came back to a residence in Pembroke. Investigators obtained a search warrant for 443 S. Main Street, Pembroke. Officers served the search warrant early this afternoon and located items of evidenciary value along with a decease male on the property, who appeared to have a gunshot wound to the chest. The exact cause of death is unknown at this time, however the Christian County Coroner is on scene at this time.
The Sheriff's Office is looking into the exact circumstances and connection to the earlier vehicle fire incident, and the investigation continues.
Anyone with any information regarding the two incidents is encouraged to contact our dispatch center, 270-890-1300.
END OF RELEASE
Chris M. Miller
Detective Captain
Public Information Officer
Christian County Sheriff's Department
270-887-4143