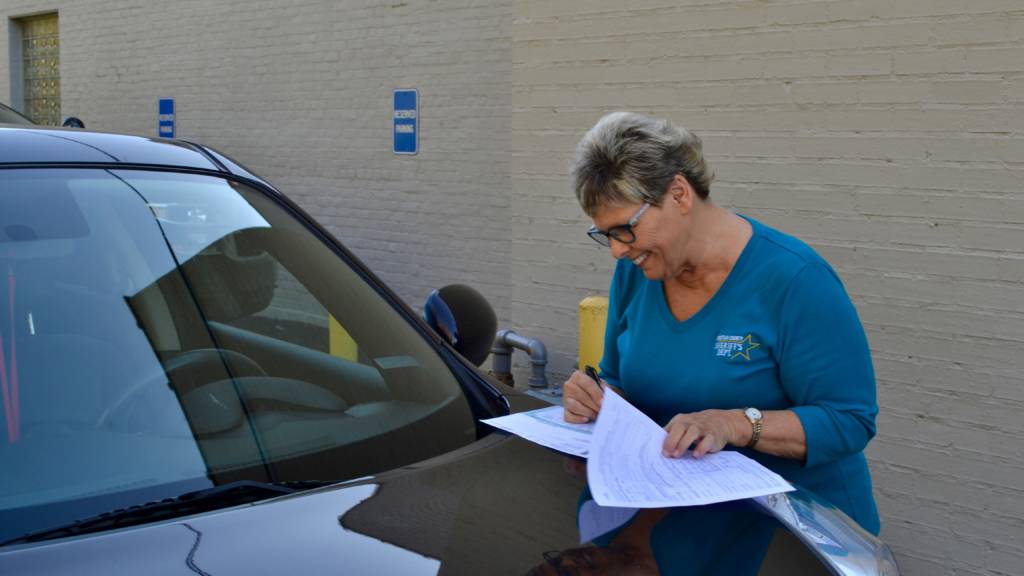 Our deputies and office personnel are certified through the Commonwealth of Kentucky to inspect your vehicle for the purpose of registering from out of state. The cost is $5.00 per vehicle, and you must provide a valid Operators License.
For on post inspections, pull into the back parking lot and follow the signs for the inspection lane.
Under KRS 186A.115, 601KAR9:090 and KRS 189, to complete the Sheriff's pre-printed section on the TC96 182 application for Kentucky Certificate of Title or Registration, the following information will be required:
Vehicle title
Vehicle Identification Number (VIN)
Odometer reading
Vehicle brought in for inspection
Driver's license and state of license, and the person requesting the inspection
(NOTE: Inspections of motor vehicles that meet the definition of a "Classic Motor Vehicle Project" as set forth in KRS 186A.510 shall be limited to verification of the vehicle identification number with supporting documents.)
To comply with the statutory requirements as set forth in KRS 186A.115 and 601KAR 9.090, all vehicles coming to the Commonwealth are required to be roadworthy at the time of inspection, to include the following:
Two front head lamps, upper and lower beam (KRS 189.040)
Turn signals-fully operable (KRS 189.040 section 8)
Rear, side clearance lights-red in color (KRS 189.050)
Emergency flashing lights (KRS 189.043)
Side mirrors (KRS 189.130)
Windshield wipers (KRS 189.110)
Windshield safety glass, free from obstructions (KRS 189.120)
Door windows-in place with no damage (KRS 189.110)
Horn (KRS 189.080)
Seat belts [any vehicle manufactured after 1981 is required to have seatbelts] (KRS 189.125)
Brakes, adequate to control movement, to stop the vehicle (KRS 189.090)
Steering device not to be defective (KRS 189.100)
Mufflers (KRS 189.140)
Good tires (KRS 189.190)
*Airbags cannot be covered if they have been deployed.