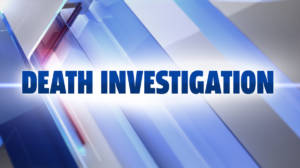 CHRISTIAN COUNTY SHERIFF'S OFFICE
PRESS RELEASE
FOR IMMEDIATE RELEASE
Date: 11.25.15
DATE: 11.25.2015
INCIDENT: VEHICLE FIRE/ MURDER INVESTIGATION
RE: IDENTITY OF VICTIM
************************************************************************************************
The Christian County Sheriff's Office, in cooperation with the Christian County Coroner's Office has identified the victim found on Thursday afternoon (11.19) at a house on S. Main Street.
The victim has been identified as 59 year old Calvin Lee Phillips, of 443 S. Main Street. The autopsy has determined that Philips died from several gunshot wounds to his upper body.
The identity of the victims in the burned vehicle is yet to be determined, due to the damage done to the bodies. Authorities will need to rely on DNA testing results which are expected to be performed in the next few weeks by the Medical Examiners Office.
This incident began when deputies were called to a vehicle fire in a field around the 3000 block of Rosetown Rd. this past Thursday, which led to the discovery of two burned victims in the car and a third deceased victim in a house on S. Main Street Pembroke.
No further information is being released at this time, and the investigation continues.
END OF RELEASE
Chris M. Miller
Detective Captain
Public Information Officer
Christian County Sheriff's Department
270-887-4143